Robert Curzon Henry Moss King 1871-1929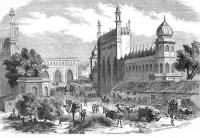 Lucknow
Robert Curzon Henry Moss King was born in 1871 at Lucknow in India, the son of the Robert Moss King and his wife née Elizabeth Augusta Egerton.

In 1881 he was aged 9 years old living with his aunt Mrs Lucy Campbell at the Farrs in Wimborne Minster in Dorset, his parents being in India. In 1893 he passed the examination to join the India Civil Service (1), and sailed for Bombay on 8 November 1894 (2).

On 9 December 1895 he married Catherine Frances Kitson at Nagpur, India (3).

She was the elder daughter of Lieut-Colonel James Edward Kitson 1848-1912 and his wife née Louisa Emma Christopher 1853-1932.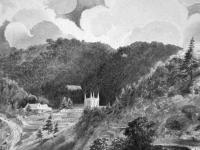 Simla
Coonoor
They had the following children:

A daughter born 1903 (4), a son born on 6 June 1904 at Coonoor in India (5), and another daughter born on 29 August 1910 at Simla in India (6).

Robert Curzon Henry Moss Kind and his wife arrived in London from Bombay on board the P & O liner "Rawalpindi" on 19 July 1929 (7).

He died on 14 September 1929 (8) at Rochester in Kent (9).


References
(1) Morning Post 22 September 1893.
(2) He sailed for Bombay in India on board the Ganges listed as a Gentleman: UK Outward Passenger Lists 1890-1960.
(3) "Marriages ... KING-KITSON - Dec. 9, at Nagpur India, R.C.H. Moss King, I.C.S., elder son of Robert Moss King, of Ashcott-hill, Somerset, to Catherine Frances, elder daughter of Lieut -Colonel J.E. Kitson, Army Pay Department, late 21st Hussars." Bath Chronicle and Weekly Gazette 19 December 1895. Also listed in Ecclesiastical & Registry Office Records: Bengal Marriages: Marriage Indexes - Families in British India Society website FIBIS http://www.new.fibis.org/ and reported in the Times of India.
(4) UK, Outward Passenger Lists, 1890-1960 "Elysia" departed Liverpool for Bombay 22 October 1921. Miss L.M. King, travelling with her parents, was then aged 18 years.
(5) Times of India 15 June 1904.
(6) Times of India 15 September 1910.
(7) UK Incoming Passenger Lists, 1878-1960 "Rawalpindi" (P&O Line) arrived in London from India 19 July 1929. He was then aged 57 years and his wife Catherine F. King was aged 50 years.
(8) "Mr. Robert Curzon Henry Moss King, formerly of the Indian Civil Service, who has died at the age of 58, was the elder son of Mr. Robert Moss King, of Ashcott Hill, Somerset, who went through the Indian Mutiny. He was a descendant of Dr. Charles Moss, a former Bishop of Bath and Wells." : Bath Chronicle and Weekly Gazette 12 October 1929.
(9) His home address was Harcourt House, Camberley in Surrey. He died at the Bull Hotel in Rochester National Probate Calendar (Index of Wills and Administrations) 1858-1966 (1929) page 589. Probate of his Will was granted at London on 8 October 1929 to his widow. Effects £9235 5s 3d.

---