Charles Hertel Egerton 1884-1951
Charles Hertel Egerton
Born: 1884 Fécamp, France
Died: 1951 St Jean-de-Luz, France
Father
Hugh Aldersey Egerton 1834-1913
Mother
Eugénie Joséphine (surname unknown)
Siblings
Spouses
Margaret D'Este Egerton Moss King
Alice Marie Germaine Joly
Children
Charles Hertel Egerton was born on 22 September 1884 at Fécamp in France, the son of Hugh Aldersey Egerton 1834-1913 and his wife née Eugénie Joséphine (maiden surname unknown).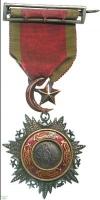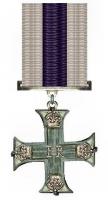 He lived at various places in France with his parents until 1891, when they brought him to England. He was educated at a school in Bedford, after which he attended the Royal Military Academy at Woolwich.

On 19 January 19 1904 he was commissioned in the Royal Engineers at the start of a distinguished career in the British army. In 1914 Lieutenant Charles Hertel Egerton was awarded the Imperial Ottoman Order of the Medjidieh by the Khedive of Egypt, authorised by the Sultan of Turkey and King George V (1).

For acts of gallantry during the First World War he was awarded the Military Cross and the Distinguished Service Order (2). He attained the rank of Lieutenant-Colonel.

On 14 December 14 1925 he married his first cousin Margaret D'Este Egerton Moss King at the Garrison Chapel in Rangoon, Burma. She was born in 1876, the daughter of Robert Moss King and his wife née Elizabeth Augusta Egerton, the sister of his father.

In 1928 he published a book in two volumes entitled Asiatica: a Record of Literature dealing with the East and with Africa.

On 2 April 1930, while he was away serving in India, his wife died at The Croft, Great Bedwyn in Wiltshire, the home of her widowed mother-in-law (3).
Her Will was proved on 15 July 1930 (4). It provided an income for her husband, and after his death for his second wife should he remarry and any children of that second marriage. This unusual provision was widely commented on in the press (5).

Charles Hertel Egerton sailed for England from India on 29 February 1932 to go on leave, arriving in England on 16 April 1932.

On 6 May 1932 he married Mrs Alice Marie Germaine Joly (formerly Hertel) at Paddington District Register Office in London. She was a French woman, then domiciled in France.

On 27 August 1932, Lt. Colonel Charles Hertel Egerton asked to be placed on retired pay "owing to reasons of health and private affairs". On 18 September 1932, his leave expired and he was then granted sick leave until 20 June 1933. He then went to France pending his retirement. By 19 July 1933, he had returned to England when he wrote from The Croft at Great Bedwyn to the War Office asking for leave to retire as from 21 December 1933, stating that on medical grounds he would reside abroad, probably in the south of France. In August 1933, he gave a power of attorney to his bank to receive his pay from the War Office. On 17 September 1934, he wrote to the manager of the trustee department of Barclays Bank saying "I will probably be settling shortly in the South of France for reasons of health." Having settled in France, he built a house for himself called the Villa Emenda on the Vielle Route de St-Pec at St Jean-de-Luz, Basses Pyrenees (6).

He and his second wife lived in France until September 1939. He was then called up as an officer on the reserve list, but on 9 October 1939 he was permitted to retire on account of ill-health, and he returned to France. However by 1943 he was back to England, when he was acting as personal representative of his deceased first cousin Ellen Hinde (7).

After the Second World War he left England on 3 May 1946, and went back to the Villa Emenda, which he found intact. His mother died in 1948 in England, but he did not go to her funeral.

On 16 October 16 1951 he died at the Villa Emenda at St Jean-de-Luz in France (8).


References
(1) Edinburgh Gazette dated 12 May 1914 page 564. Awarded presumably for services during the Fashoda Incident of 1898.
(2) Supplement to the Edinburgh Gazette dated 26 January 1917 page 1017 and 29 January 1917 page 241; London Gazette dated 3 June 1918 page 6458; Supplement to the Edinburgh Gazette dated 7 June 1918 page 1898.
(3) London Gazette dated 22 July page 4604.
(4) Western Morning News 21 July 1930. In her Will she had given her address as Bulford Camp near Salisbury in Wiltshire, but in the act of probate she was described as being of The Croft, Great Bedwyn. She also left a legacy for her sister Mrs Lucy Fenton of Marsh Hall, South Molton in Devon, also mentioning her brothers Robert Moss King and Carleton Moss King.
(5) Derby Daily Telegraph 5 May 1930; Western Daily Press 9 May 1930; Canberra Times (Australia) 24 December 1930.
(6) Information about his life in France is to be found in the evidence given in a case in the Chancery Division of the High Court on 5 and 6 June 1956, in which his widow (of his second marriage) claimed that her late husband's estate should be administered according to French law because Charles Hertel Egerton and his second wife had intended living permanently in France after their marriage. However it was held that the husband's English domicile should apply in the absence of a contract to the contrary: In re Egerton's Will Trusts: Lloyds Bank Ltd. v Egerton and another. Reports of the High Court Chancery Division (1956) 593; www.uniset.ca/other/cs3/1956Ch593.html
(7) London Gazette 31 August 1943 issue 36155 page 3914. Ellen Hinde of Bennetts, Bloxham, Oxfordshire, the wife of Francis Richard Berthon Hinde, had died on 9 April 1943. She was the daughter of his father's brother Philip Reginald Egerton 1832-1911.
(8) London Gazette 1951 issue 39587 page 3625. His Will, was dated 19 July 1946. His executors Lloyds Bank took out a summons asking the High Court to determine whether his estate should be administered under French property law, as his widow wished. It was held that it should be administered under English law in the absence of any proven contract to the contrary.

---