Clifford Gould 1897-1918
Clifford Gould 1897-1918
Born: 1897 Westbourne Grove, London
Died: 1918 Western Front, France
Father
Reginald Thomason Gould 1869-1947
Mother
Emily Laura Oldfield Clifford
Siblings
Hugh Clifford Gould 1900-1973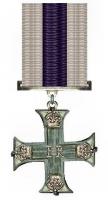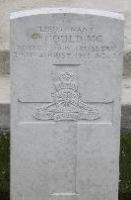 Clifford Gould was born on 27 March 1897 at Westbourne Grove in London, the son of Reginald Thomason Gould 1869-1947 and his wife nee Emily Laura Oldfield Clifford.

He was educated at Repton School and at the Royal Military Academy, Woolwich in London. He joined the Royal Horse Artillery in 1915, and later served with the 14th Brigade of the Royal Field Artillery.

He was appointed Lieutenant in July 1917 (1). He served on the Western Front in France with conspicuous gallantry, and was Mentioned in Dispatches.

In 1917 Lt. Clifford Gould was awarded the Military Cross (2).

The citation reads as follows :
"For conspicuous gallantry and devotion to duty. Whilst his battery was under heavy hostile shell fire he ran out to a burning gun-pit and immediately set to work with a few men to extinguish it. He did not leave until the fire was out, in spite of the danger from exploding ammunition, and by his promptness and gallantry averted serious damage to his battery. (3)"

Lt. Clifford Could MC was killed in action on 24 August 1918.

He was buried in St. Amand British Cemetery in the Pas-de-Calais, France (4).


References
(1) Repton School Register: Supplement to 1910 Edition edited by M. Messiter (1922) page 295.
(2) Supplement to the London Gazette Issue 30308 26 September 1917 page 9975; Supplement to the London Gazette Issue 3046 page 609 8 January 1918.
(3) Supplement to the London Gazette Issue 30466 9 January 1918 page 9975.
(4) His grave is Plot VC 9. St. Amand is a village in the southern part of the Pas-de-Calais Department in northern France. The British Cemetery has 224 burials and lies on the northern side of the village.

---